GREENFIELD — Greenfield High School celebrated the opening of its new two-story classroom building last week with a ribbon-cutting ceremony.
Located at the front of the campus, the facility presents a new "front door" to the school, along with a new parking lot, pedestrian circulation pathways, entry plaza and secure campus perimeter. The 24,417-square-foot building itself provides two levels of instructional areas, including a new maker-space lab for robotics and engineering.
Adjacent to the facility is a lawn area, red metal benches and newly planted trees offering shade for the students.
Construction began during the pandemic and distance learning in late August 2020 by Otto Construction, which is also erecting the new 24,000-square-foot agricultural education building at King City High School.
The ag center contains classrooms, science labs and shop spaces in support of the school's top-ranking Future Farmers of America club and its more than 700 members. It is expected to be finished in February 2022.
South Monterey County Joint Union High School District, which includes Greenfield and King City high schools, used funding from the voter-approved Measure Q bond to cover both projects' costs.
According to Greenfield High School Principal Janet Matos, another classroom building was originally proposed because "there was a need for a new building since there were too many students" enrolled for the current campus to serve. The new addition consists of 16 classrooms for general education and Science, Technology, Engineering and Mathematics (STEM) classes.
Matos said 15 teachers will be in the new building, which was open for learning Tuesday.
English teacher Mary Turner said she was excited to leave her classroom on the far side of campus for a brand-new room.
"In my 20 years of teaching, this will be the first new building in which I have worked," said Turner, who will now have neighboring classrooms.
Turner believes the new building will increase school pride, and she is especially thrilled for one specific class.
"My Competitive Speech and Debate Team will be able to have more practice time and space to work in," she said.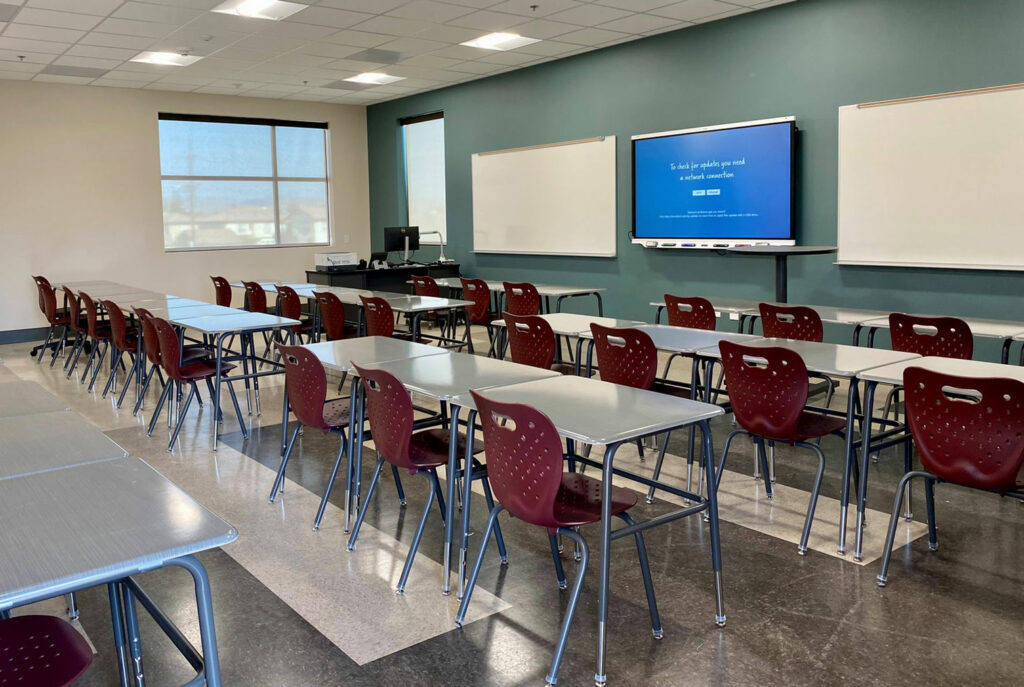 The Oct. 5 celebration included a brief ceremony, ribbon cutting and tours of the school's latest addition. Among the guests were Monterey County Supervisor Chris Lopez, who lives in Greenfield and represents District 3 in South Monterey County.
"I was honored to join the South Monterey County Joint Union High School District's Leadership Team at the ribbon cutting for their new STEM building at Greenfield High School," Lopez said on social media afterward. "An incredible investment in our kids, this facility will pay dividends for decades!"
---
Greenfield High School students Jacqueline Morales and Angie Reyes contributed to this article.