GREENFIELD — A former resident of Greenfield has been found guilty of possessing child pornography.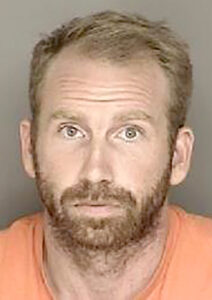 Monterey County District Attorney Jeannine M. Pacioni announced Dec. 10 that a jury found Brandon Conner, 36, guilty of the crime during a retrial.
Connor, who lived in Greenfield at the time, used LimeRunner, a peer-to-peer file sharing application, to download numerous child pornography videos in March 2015.
"During an initial search of Mr. Conner's home computer, no child pornography was readily found; however, a subsequent forensic review of the hard-drive revealed evidence directly linking Conner to the illegal child pornographic file-sharing," the DA's Office stated in a news release.
Judge Stephanie Hulsey presided over the jury trial. Sentencing is scheduled for Jan. 7.
Conner will be required to register as a sex offender for 20 years based on the conviction.