GREENFIELD — A Monterey County jury has found Carlos Hernandez, 32, of Greenfield guilty of one count of misdemeanor battery on his child's parent and two counts of cruelty to a child.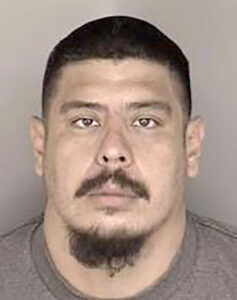 On June 18, Jane Doe, the mother of Hernandez's four children, went to his residence to pick up their young daughter. During the custody exchange, an argument ensued.
"Hernandez grabbed and pulled Jane Doe's hair and then punched her in the face in the presence of three of their young children," according to a Nov. 12 news release from the Monterey County District Attorney's Office. "Jane Doe drove immediately to a safe location, called 911 and waited for police to arrive."
Greenfield Police Officers Jesus Rangel and Erik Santiago were dispatched to Jane Doe's location and investigated the domestic violence incident, eventually arresting Hernandez. They both testified Jane Doe suffered an injury to her mouth that caused bleeding.
Judge Jennifer O'Keefe presided over the trial and sentenced Hernandez to three years probation, 120 days in jail, and ordered him to complete 52 weeks of domestic violence classes and 52 weeks of parenting classes.